I must say I am on a roll, y'all. Over the holidays, I read 4 books in less than 2 weeks! I set my 2017 Goodreads goal for 45 books, but at this pace I could easily double that. My technique has been refreshingly simple: only read books I like. It's been such a joy to go back to reading as entertainment –not as work — and I want to keep that feeling going. That probably means that I'll bounce from one book to another quite quickly, searching for one that grabs me. But that's fine with me. After all that's what I want readers to experience and I'm a way more passionate sales person when I love the books myself.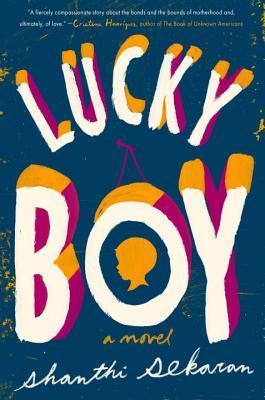 I'm also giving myself more latitude to revisit books I had put down. Last year I shelved Erin Bow's The Scorpion Rules after a few chapters. But when I returned to it months later I gobbled it up in an afternoon. Likewise, I started reading Lucky Boy by Shanti Sekaran six months ago. It was the first manuscript I "dipped into" when I started my new job. I picked it up again the day before it released and I cannot recommend it enough. Easily one of my favorite books of the year. (Yes, I'm calling it early!)
Though my to-read list is massive, (Seriously. I using 3 apps and 2 word documents to keep track of them all.) there are 5 books that are already jumping out at me as future favorites. Here are 5 books I can't wait to read:
The cover alone is gorgeous. It's hard to tell on a screen but the sheen of the feathers and the sparkle of the fireflies really give the jacket a magical feel. I haven't read Robinson's previous work which is obviously my bad. Everyone I talk to mentions the humour in her writing and that combined with the magical realism element make it is exactly my kind of book.
Ibi Zoboi is a Haitian American writer and I'm always eager to read more books by and about Haitian girls like me. I've been following her work on social media for a long time and was so excited when her book deal was announced!
I am so excited for this book! I teared up just from a sneak peek at the table of contents. I'm a giant sap, clearly. Part of my excitement is just from my general love of empowering, self-help books. "Know yourself and seek self-improvement" has been a major mantra in my life since my JROTC days. I like setting goals and creating steps to achieve them. But the other part is that Lilly is so accessible. I look at where she is now and where she started and it doesn't seem impossible that I could achieve my dreams so completely too. How generous of her to share her process! I can't wait to read, highlight, and mark this book up.
I keep comparing this book to Alas, Babylon by Pat Frank, but no one in Canada seems to know it. It's fantastic little book from 1959 that I read in high school English about a family in Florida surviving the aftermath of nuclear war with the USSR. It is at once deeply personal and character driven but it unspools to reveal the devastation to the larger society. This is the exact sentiment I got from the first few chapters of American War. El Akkad's book is less speculative fiction and more history of our potential future. It is a warning shot, an alarm that could easily be shelved with Atwood's The Handmaid's Tale and Butler's Parable of the Sower. This book isn't out until April but I think I'm going hunker down and finish my advanced copy on Inauguration Day. Forewarned is forearmed.
I'm pretty sure I've mentioned my love of Kevin Kwan's Crazy Rich Asians series numerous times. Time for the final installment! After the shit Nicky pulled, he's not the guaranteed heir anymore… and now Tyersall Park is up for grabs so you know the whole fam is gonna go bananas! I live for the drama in these books and, considering the events of China Rich Girlfriend, I'm super invested in Astrid's and Kitty Pong's subplots.
That about covers Spring 2017! Anything else you think I should add to my list? Leave a comment to let me know!